KYOCERA AVX Plant in Uherske Hradiste
Uherské Hradiště
The history of KYOCERA AVX in Uherské Hradiště dates back to 1996, when the first anode welding workshop was set up in the MESIT premises in the M3 building. Virtually simultaneously, however, the ceramic division MLC came to the same building, closely followed by the ELCO Division.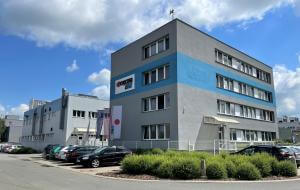 The current form of KYOCERA AVX Uherské Hradiště includes two plants, SADY and MESIT, four production divisions - MLC, NLR, Power and Thin Film, including customer support, sales & marketing, and administration. An interesting and also business advantage is the great diversification of the divisions, as MLC cooperates with the plant in Coleraine, Northern Ireland, NLR and Power with a plant in the historic French city of Dijon and Thin Film division with a branch in Israel, in the capital of Jerusalem. In both Uherské Hradiště plants, production is focused on passive electronic components, mainly ceramic, power and special capacitors.
---
KYOCERA AVX Uherské Hradiště products can be seen in many fields and areas of human activity.
---
You will find them not only in consumer electronics such as mobile phones, tablets and computers, but above all in automotive and healthcare. The latest and dynamically developing area of the SADY plant is the Power division. This division is at the forefront of interest in projects using the power of alternative energy sources, such as wind and solar power plants, hybrid and electric vehicle and motorcycle production projects. In public transport, Power capacitors are used in trams and high-speed trains.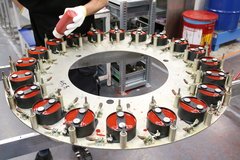 Our customers include not only such world-renowned companies such as Continental, Bosch, Zollner, Alstom, Delphi, General Motors, but also many major distributors and smaller manufacturers. In support of the Uherské Hradiště region, AVX works with the local hospital, supports social services and retirement homes. For employees, AVX organizes several out-of-work activities such as sports events, recreation in the swimming pool or winter stadium, or current affairs lectures by specialists from the local hospital.
---